We can deliver cabins all over Ireland, Norther Ireland, Great Britain and continental Europe - please contact us for further information.
We offer free delivery on a hi-ab vehicle in DUBLIN area only.
Free delivery around Dublin area - inside M50.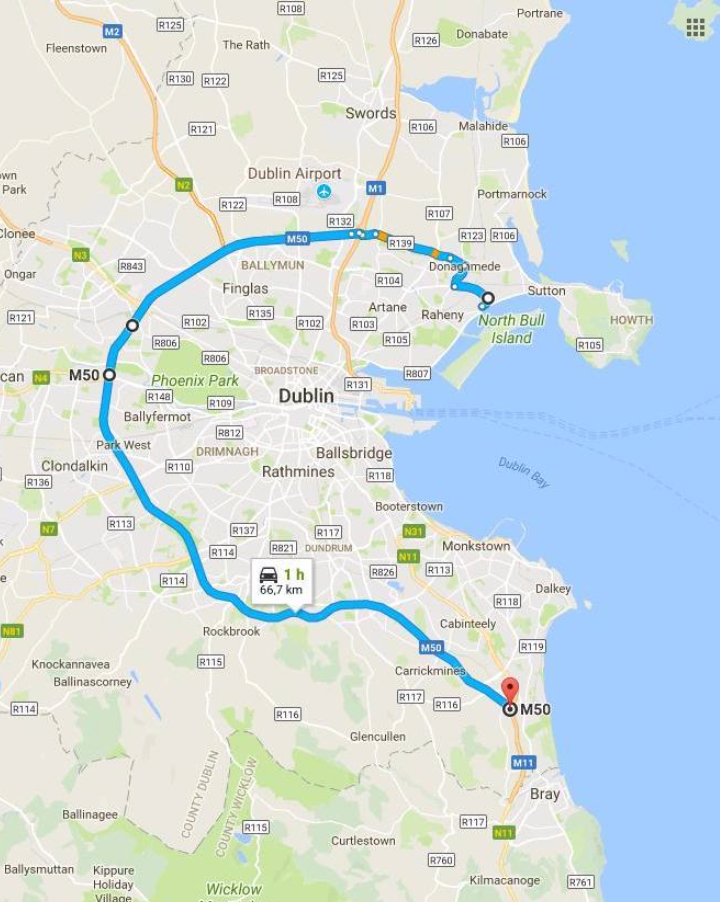 Delivery outside Dublin can be arranged for an extra charge. We may offer an alternative artic truck delivery for further areas to have some cost saving. Customer would have to offload by hands or get a forklift on site.
It is customer's responsibility to make sure there is an adequate access and space to complete the delivery on a hi-ab .
All deliveries must be received in person at the delivery address or by an appointed person, and a signature must be provided.
Our log cabins come packed in a weatherproof packaging. The parts can stand outside for several weeks before you construct your log cabin. In case of any visible damage upon delivery - please inform delivery company and send us the images of the damages.
In case of a faulty delivery, when goods are not delivered at the first attempt, we will be charging extra for re-delivery or you will be able to collect your cabin from the warehouse.
Possible faulty delivery situations:
a) delivery address provided by the customer is not correct
b) there is a mistake in the address for delivery that was provided
c) there is no reasonably proper access to deliver
d) the address for delivery cannot be safely accessed
e) there is no person available at the address for delivery to accept delivery and provide a signature.